About Us
Welcome to Wave, where our passion makes a splash! Your life, your home, and your well-being – that's our focus. At the core of our family-run business is providing you with affordable, cutting-edge leisure products that seamlessly blend into your world. We strive to bring you top-notch support and help you create a sanctuary where serenity meets excitement. Supplying luxury spas on a friendly budget, we're not just making waves locally – our reach spans across the US and the EU, with the UAE next on our list!
Sustainable Luxury: Dive into Convenience with Wave's Eco-Foam Spas!
Wave's Garda, Como, and Tahoe rigid eco-foam spas have been crafted with sustainability in mind.
Available in 2 sizes and 5 vibrant colours (or, as we call it, skins), these portable hot tubs redefine convenience, assembling in just 30 minutes. Feel the thrill of a permament spa with unmatched portability – and with next-day delivery in the UK!
Catch Amber Torrealba, Wave's Ambassador, unwind in her foam spa oasis. Nothing beats the word of a World Champion Skimboarder!
We are always excited to hear your story! Got a social media following? Connect with us at influencer@wavespas.com – let's make waves together!
Innovative Design
Next-generation foam spas: up to 50% more thermal efficiency – say yes to eco-friendly and budget-conscious relaxation!
Premium Materials
Weatherproof comfort: crafted with durable UV-protected PVC rattan and a strong PU foam core for year-round enjoyment
Personalisation
Shape your relaxation: choose from 5 stylish 'skins' and unique spa shapes to create your perfect oasis!
'Foam insulation is a game-changer for hot tubs, and our new foam spas are leading the charge. We sell cutting-edge inflatable products for a variety of lifestyles'
Tom Jeffrey, Founder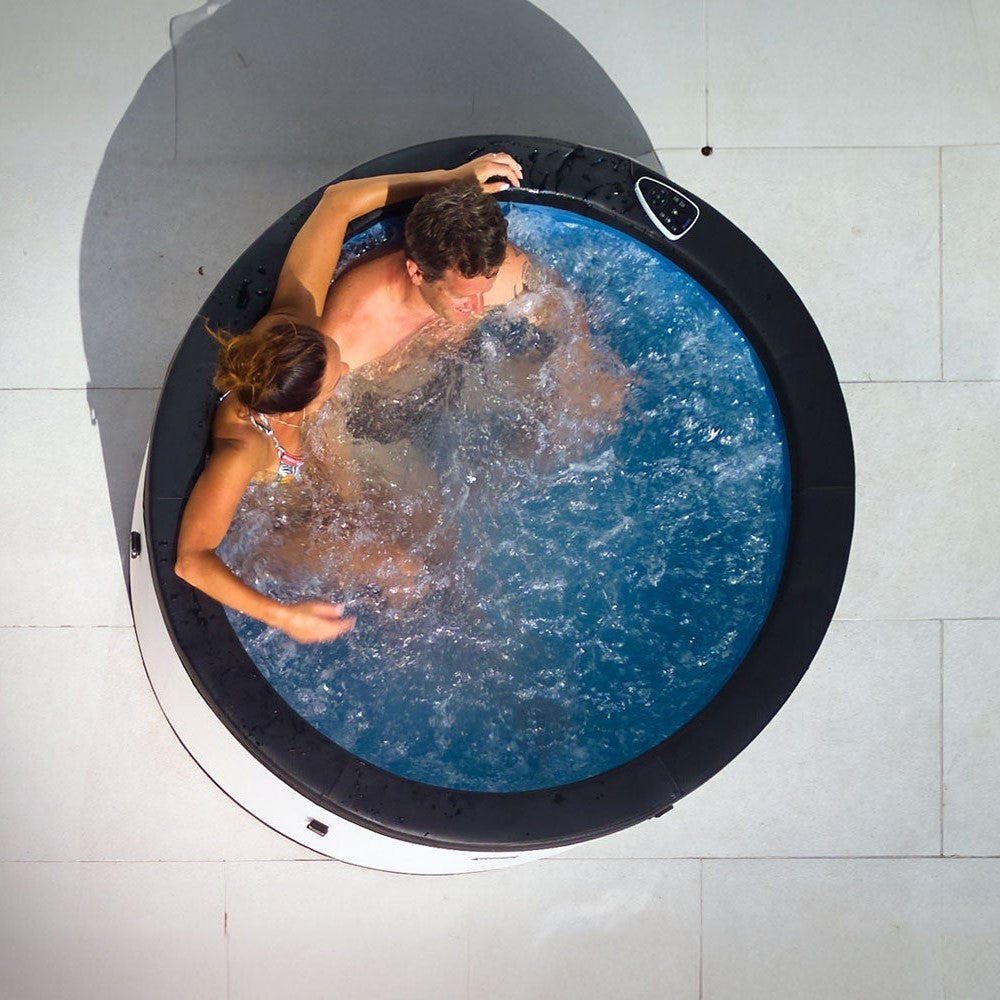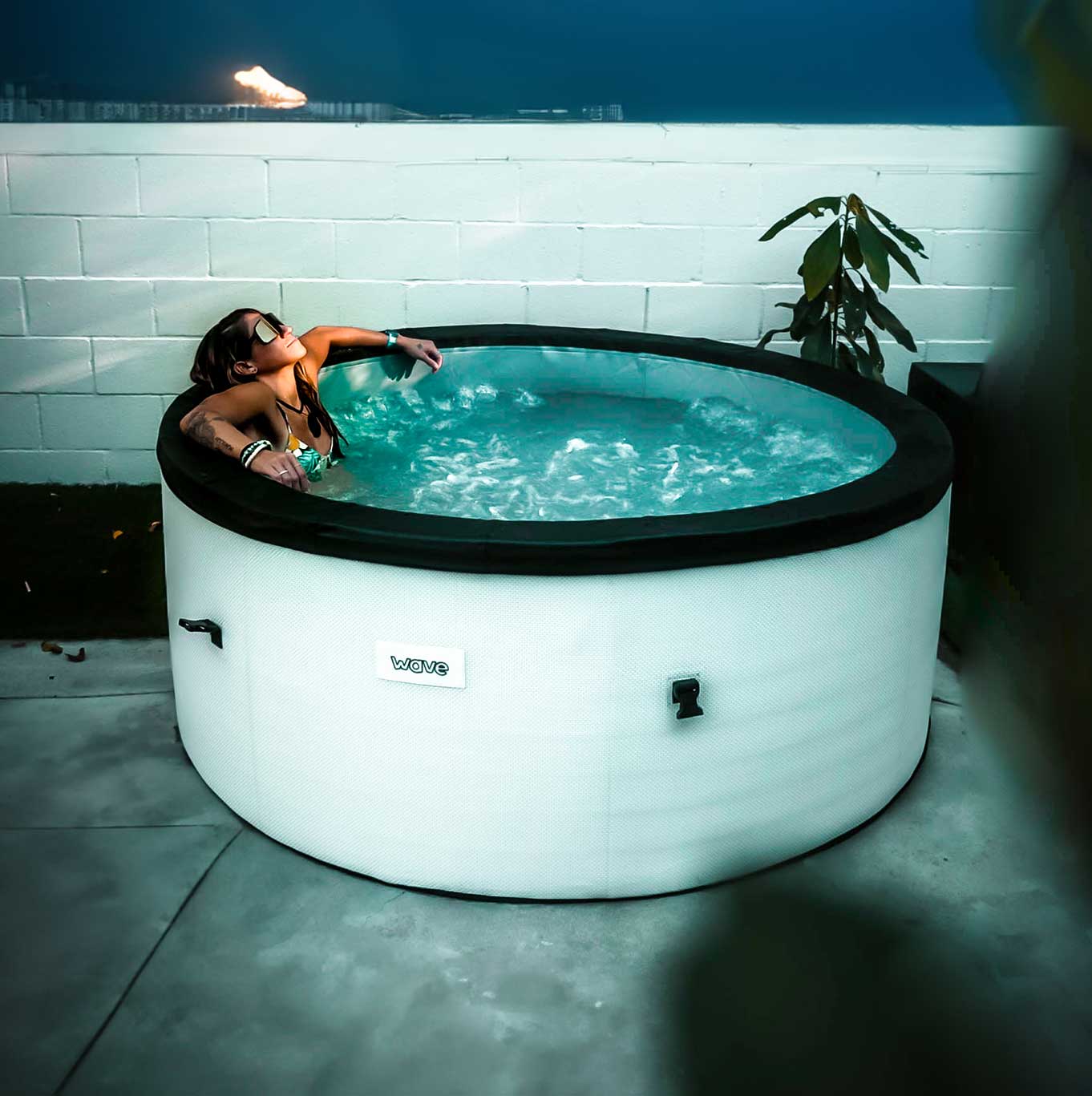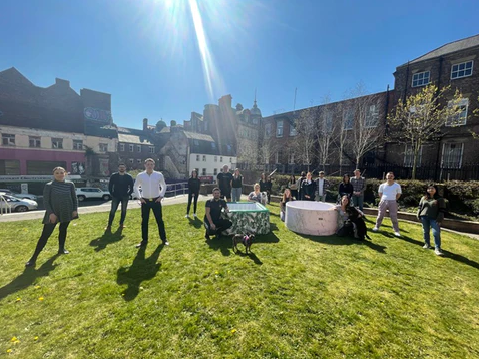 Research & Development
At Wave, we're driven by relentless innovation and dedication to R&D. We're committed to pushing boundaries, constantly enhancing our brand, products, and services. Our long-term goal is to lead the global Spa and Watersports sectors, and your feedback fuels our journey towards excellence. Join us in shaping the future of relaxation and adventure!
Commitment to the envoronment
We want to prove that growth in surplus does not need to equate to growth in ego, and can in fact mean personal growth for Wave as a brand. Alongside our paddleboard range, we have recently launched a line of more sustainable hot tubs for the environmentally-conscious consumer. Constructed with a rigid foam core, which is over 50% more efficient than inflatable hot tubs, our 'Rigid Foam' range retains heat exceptionally well which in turn reduced overall energy use. 
Community Focus
As well as caring for our staff community, we care for our online and local communities. We maintain close connections with our loyal customers via Facebook, Instagram, Twitter, LinkedIn and Pinterest. We love to give back to those who have journeyed alongside us and continually run giveaway competitions with incredible prizes.  Recently we have selected the 'Children's Heart Unit Fund' (CHUF) as our charity of the year. CHUF is a local charity (based in the Freeman Hospital) that is close to our hearts, bridging gaps for families where statutory services simply can't.
Revolutionise your relaxation